Alexandre Camacho stands out in the Madeira Rally Championship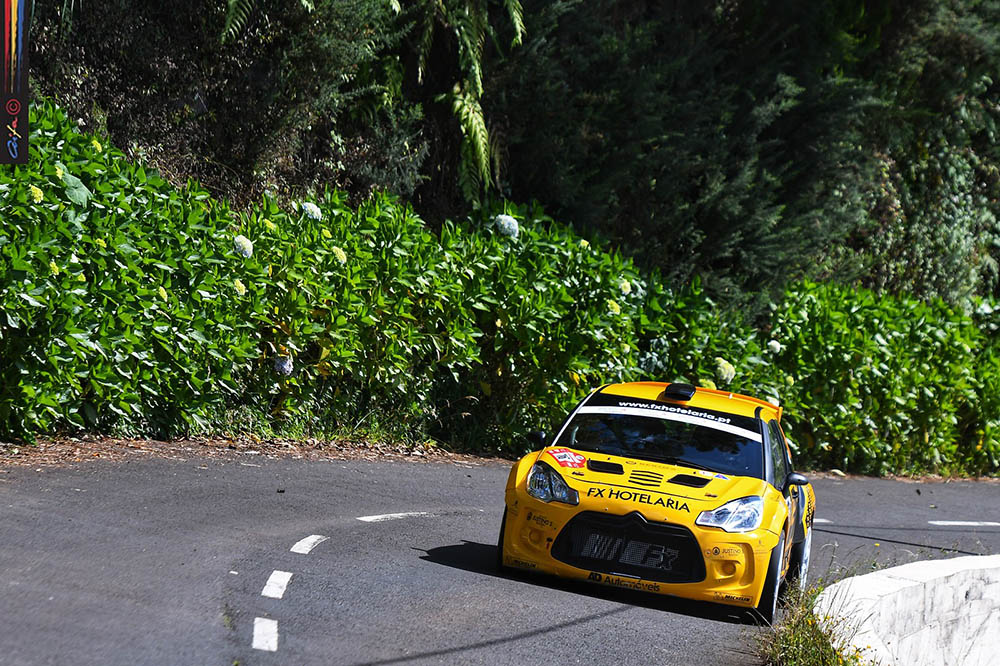 If Alexandre Camacho's advantage ahead, at the absolute standings, of the Rally Vinho Madeira is short, the same cannot be said about the standings of the competitors competing for the Coral Rally Championship of Madeira. The Skoda Fabia R5 driver is ahead with a 48.8 seconds advantage over Miguel Nunes. João Silva also holds the third position with a 35.4 seconds advantage over Nunes and over a minute difference over Pedro Paixão, fourth after the end of Leg 1.
Even though a lot of time was lost under the fog in Palheiro Ferreiro 2, Rui Pinto is fifth with an advantage of over two minutes over the sixth standing, Filipe Freitas, who is leader of the RGT group and is followed in the Madeiran general standings by Gil Freitas and Paulo Mendes. Bruno Fernandes is comfortably in the ninth position with the mission of taking the Citroën DS3 3T up to the final and celebrate the two-driving wheel title. Paulo Nunes, the best in the RC4 group, is tenth in the general standing.