Alexandre Camacho heads to the last day of the RVM 2018 leading the rankings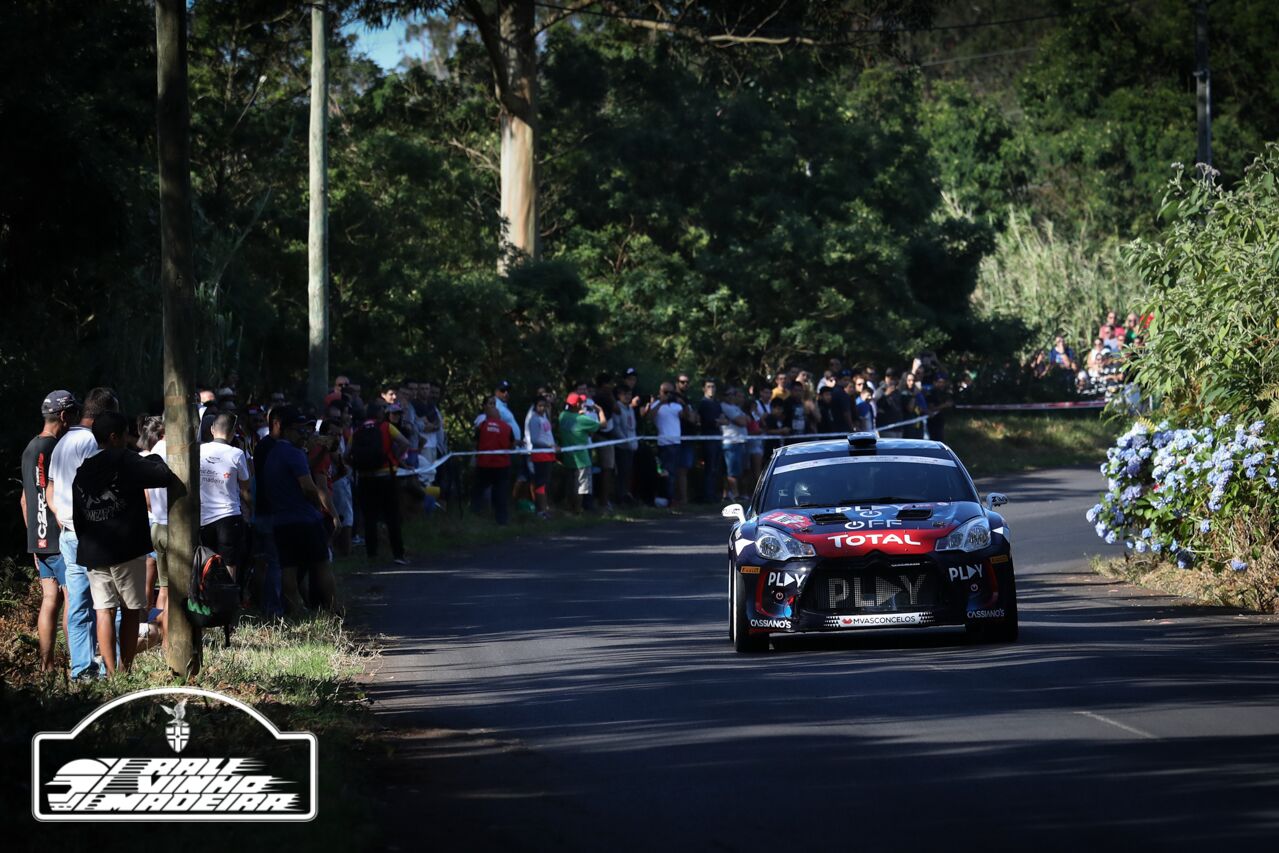 After a long 4th road section of Rali Vinho da Madeira, Alexandre Camacho solidified his leadership almost winning every classification. Tomorrow he starts the day heading the race.
We started off on the North side of the Island, in the city of Santana, with Miguel Nunes winning the SS and after the four consecutive wins by Alexandre Camacho. 
 Miguel Nunes was the fastest one at SS 6 - Cidade de Santana 1, reaching the time of 00:06:42,4, followed by  Alexandre Camacho at 00:06:44,1. José Pedro Fontes closed the podium at 00:06:48,1.
Even though there were changes in leadership at this SS, Alexandre Camacho was leading in the overall ranking, followed by Miguel Nunes and José Pedro Fontes.
In the SS 7 (Ribeiro Frio 1), Alexandre Camacho came back to the leading position reaching his best time (00:06:00,2). However, Miguel Nunes was always challenging the leader of Rali Vinho da Madeira, reaching the second best timing (00:06:00,4). The third place belonged to José Pedro Fontes (00:06:08,3). In the overall score, the results did not change. 
SS 8 -Terreiro da Luta 1 the same situation happened. Alexandre Camacho was the fastest (00:05:04,1), Miguel Nunes came in second (00:05:05,0) and José Pedro Fontes in third (00:05:12,6). Consequently, the overall ranking did not change. The same thing happened at SS 9 - Cidade de Santana 2 and SS 10;  Regarding the SS 9, Alexandre Camacho ended the race with 00:06:35,3, Miguel Nunes with 00:06:35,9, and José Pedro Fontes pressing with 00:06:40,7. The timings for SS 10 were 00:05:55,6 for Alexandre Camacho, 00:05:58,0 for Miguel Nunes and 00:06:02,9 and for  José Pedro Fontes. At the very end of the classification, Miguel Nunes confessed that Alexandre Camacho was with an unstoppable rhythm and they did not have "arms to fight against him". 
In the last race, SS 11 - Terreiro da Luta 2, Alexandre Camacho once again dominated (00:05:01,1), but  Miguel Nunes and  José Pedro Fontes did not give up; both of them reaching the respective times, 00:05:04,8 and 00:05:07,1. The overall classification maintained the trend with Miguel Nunes with 31 seconds behind  Alexandre Camacho.
When arriving at Park of Service, Alexandre Camacho's co-driver of Pedro Calado said that they were very happy with the results. "It was a very positive day - it went as planned. This was the right day to win and get some margin" he declared. "Tomorrow we will try to win the classifications as well". " We really want to win Rali Vinho da Madeira in the second year in a row" he confessed. 
Miguel Nunes agreed that Alexandre Camacho "is doing a spectacular performance at the Rally". "We are trying our best and we are least making a difference between us and the ones before us" he mentioned. 
Tomorrow will our final day at Rali Vinho da Madeira and the competition starts off at 10:33 am with SS 12 - Câmara de Lobos 1.