Miguel Nunes desiste e Alexandre Camacho passa a líder do RVM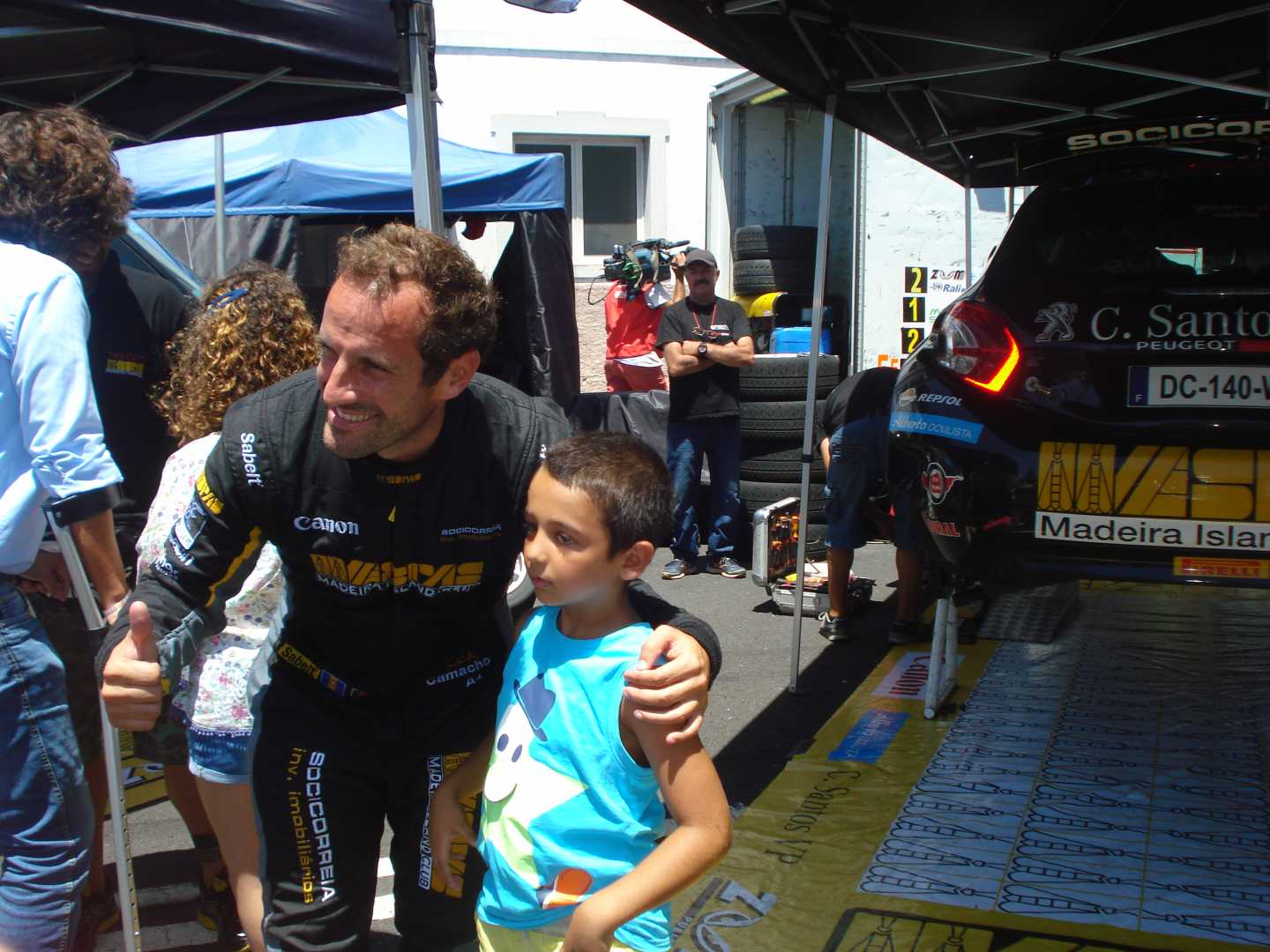 SS14 (Ponta do Pargo 1) dictated a turning point in the top spots in the overall standings in this edition of RVM. Due to a problem with the a rotor , Miguel Nunes was forced to give up, at a time when he was leading the race, passing the first place to the duo Alexander Camacho/Pedro Calado.
At the beginning of the 6th Section, in SS12 (Câmara de Lobos 1), Basso was faster (00:08:09,7) than Alexander Camacho (00:08:10,3) and Miguel Nunes (00:08:12,7). Miguel Nunes, however, continued to hold the lead.
In SS13 (Ponta do Sol 1), Alexandre Camacho did the best time (00:05:12 .0), followed by Miguel Nunes/João Paulo Fernandes (00:05:12 .1) and Carlos Vieira (00:05:12 .4). In the end, Miguel Nunes, was still firmly in first place overall.
Then, in SS14 (Ponta do Pargo 1), with wet abrasive tarmac, Miguel Nunes breaks a rotor on the Hyundai I20 NG R5. After attempting to resolve the problem, Miguel Nunes had to eventually give up. In this event, the world driver Stephane Lefebvre also quit due to a mechanical failure in his Citroen DS3 R5.
In this stage, Basso does the best time (00:08:26,7), with Alexander Camacho (00:08:28,8) and Carlos Vieira (00:08:32,9). And it is here that Alexander Camacho takes the lead of the RVM overall (1:39:25,1), with Basso in the trail him (1:39:27,6). The Madeiran João Silva/Rui Rodrigues in then slips into Top 3 (1:40:04,0).
Everything has remained the same as in SS15 (1). Alexander Camacho, with his Peugeot 208 R5, dominated this stage (00:07:06.7), with Basso always glued (00:07:10,0) and Miguel Campos to appear in the top 3 (00:07:15,0). In the end, Alexander Camacho consolidated the lead (46:31.8), Basso remains in second (.6 1:46:37) and João Silva in third (.2 1:47:20).
Upon arrival to the Service Park, Alexander Camacho/Pedro Calado were met with applause and many fans who wanted to take pictures and ask for autographs. Alexander Camacho said this morning has been "an intense fight" and regretted what happened to Miguel Nunes. "Unfortunately, sometimes the machines give way, I feel sorry for him because he was doing an excellent rally, but now we have to think about us, we have the Basso just behind", he stressed.
Basso was also greeted with clapping and praised the "very high" of the leader. "It will be a very big fight this latest stage", stressed, expressing also dismay by the misfortune of Miguel Nunes.
João Silva, third-placed, ensured that now will fight to keep the "podium finish." "We are going to defend our place," he stressed.
The RVM back on the road to 2:44 pm, with  SS16 (Câmara de Lobos 2).